What is CF card?
CF card is short of compact flash card. CompactFlash (CF) cards are devices for mass storage. They are used in portable electronic devices like PDAs, digital cameras and mobile phones. They have storage sizes ranging from 2 MB to 128 GB. Ultra Compact Flash is optimized for more demanding photography, such as a quickly shot succession of high-resolution pictures, or pictures of a moving subject, such as a bicycle race. Ultra Compact Flash provides a transfer rate twice that of SanDisk's standard memory cards, so that data can be quickly saved and the camera can be ready to capture another image.
However, what if accidently delete photos from CF card? Mistakenly press "format" in your digital camera? Then how to recover the lost data from CF card?
CardRecoveryPro can help you to recover data from an CF card.
CardRecoveryPro is easy-to-use card recovery software that recovers deleted/lost photos, music, video, and multimedia files from almost all digital card sources after disasters like deletion, corruption, formatting. The program enables the quick recovery of photos from different storage devices in just a few steps.
Cardrecoverypro acts the most important role in the recovery software market, which is famous software that helps you recover lost data from Hard Drives, PCs and Laptops, Memory Sticks, USB storage media, SD card, cameras, cell phones or other storage media. It performs read only operation and will never do any damage to your card or hard drive. Cardrecoverypro also can recover your deleted or lost files due to situations of corruption, formatting, virus attack, etc. With Cardrecoverypro you don't need to worry about your lost data any more.
STEP 1 Download Card Recovery Tool & Install it for free. . ( Note: If the download link doesn't work you may need to Download it from a Download Mirror).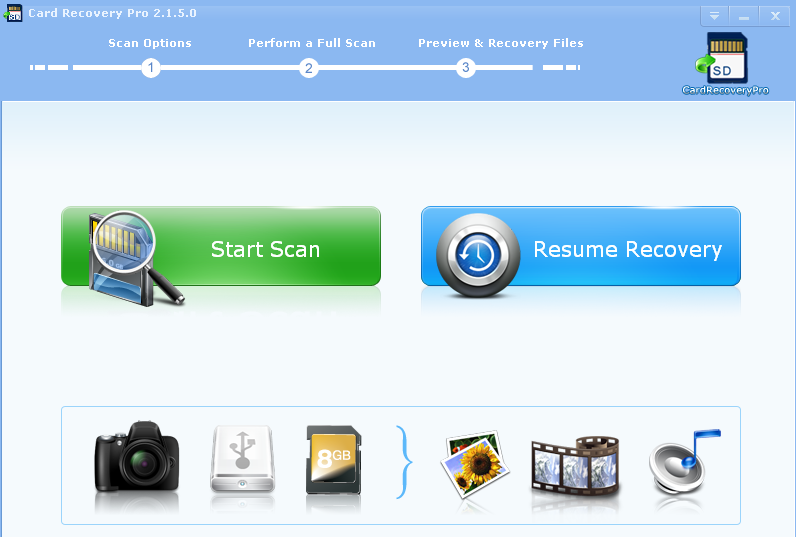 STEP 2 Run the CardRecoveryPro software. Click [Start Scan], specify the drive letter, file type and destination location. Then click [Next] to start the scan.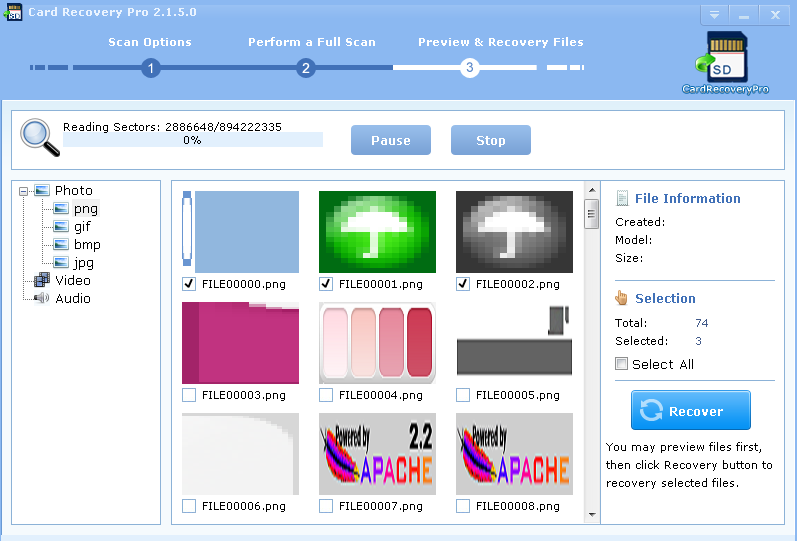 STEP 3 When the scan is finished, select the files you want and click [Recover] button to restore the files..