What is an XD card?
XD card is one of the best storage devices, a card flash memory that is used especially for digital cameras. Its name comes from Extreme Digital. The storage capacity of the XD card is between 10 MB to 2 G. The history of the XD card begins in 2002 when Fujifilm and Olympus invented them. The XD card is found at other brands also, so you can choose what you think is best for you. Later, Fujifilm made a MP3 player that uses this XD card and with time this type of storage became very famous.
XD card is used for storing photos, videos and is very easy to be used as it has nothing complicated at all. Not all the cameras use the XD card as its costs are higher and newer types of cameras gave up at it. With time, XD card have been defeated by SD card which still is cheaper than the XD although is more advanced.
However, many people still use the camera with XD card. And people still have the problem of recover the lost, deleted photos from their cameras.
How to recover deleted photos from XD card?
Cardrecoverypro is just the right software for you to recover your deleted photos from XD card.
Cardrecoverypro acts the most important role in the recovery software market, which is famous software that helps you recover lost data from Hard Drives, PCs and Laptops, Memory Sticks, USB storage media, SD card, cameras, cell phones or other storage media. It performs read only operation and will never do any damage to your card or hard drive. Cardrecoverypro also can recover your deleted or lost files due to situations of corruption, formatting, virus attack, etc. With Cardrecoverypro you don't need to worry about your lost data any more.
STEP 1 Download Card Recovery Tool & Install it for free. . (Note: If the download link doesn't work you may need to download it from a Download Mirror).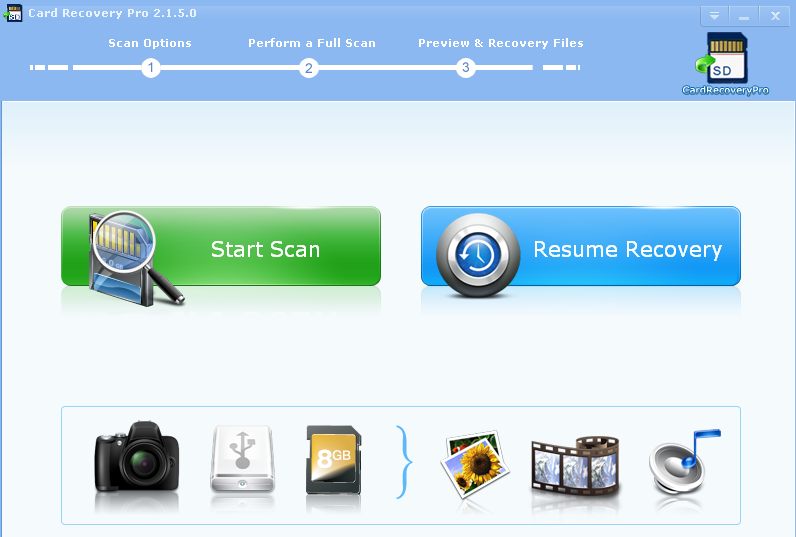 STEP 2 Run the CardRecoveryPro software. Click [Start Scan], specify the drive letter, file type and destination location. Then click [Next] to start the scan.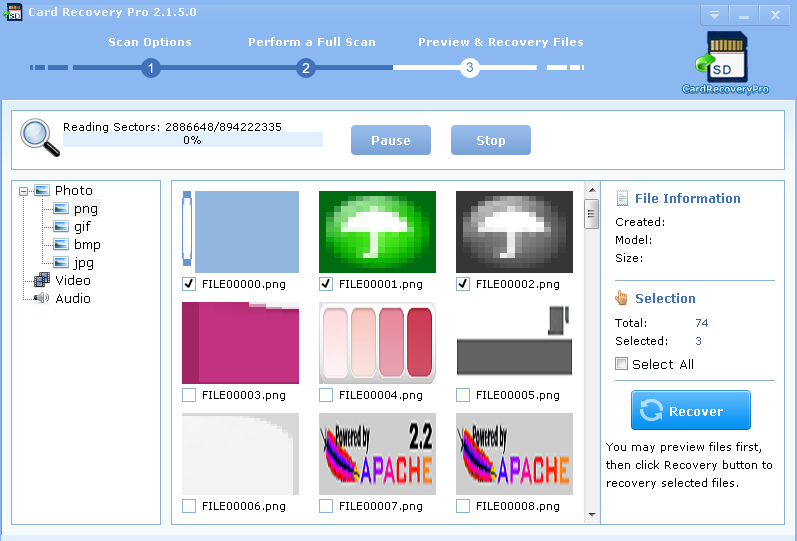 STEP 3 When the scan is finished, select the files you want and click [Recover] button to restore the files.