Nowadays, SD card is widely used in many different kinds of devices, such as, cameras and mobile phones. You can never ignore the importance of SD card. Human Beings prefer store photos, videos, music and other document files in their phones or cameras. Although it's convenient and effective, you still have the chance to lose your files. Most often, people lost the files from SD Card, just because they delete files by mistake.
Have you ever mistakenly lost your important files from your SD card? And have you ever made the decision that to recover the file by spending lot of money? Don't panic, actually, you can perform an SD Card recovery easily on your own as long as you follow what I am going to tell you below.
Preparation: Stop using your SD card which you want to recover the precious deleted files. Pay attention that don't let the SD card has any chance to suffer physical damage.
How to recover deleted files from an SD Card?
To recover your SD card, you really need to choose one suitable software to help you.
Cardrecoverypro is the best choice.
STEP 1 Download Card Recovery Tool & Install it for free. . ( Note: If the download link doesn't work you may need to Download it from a Download Mirror).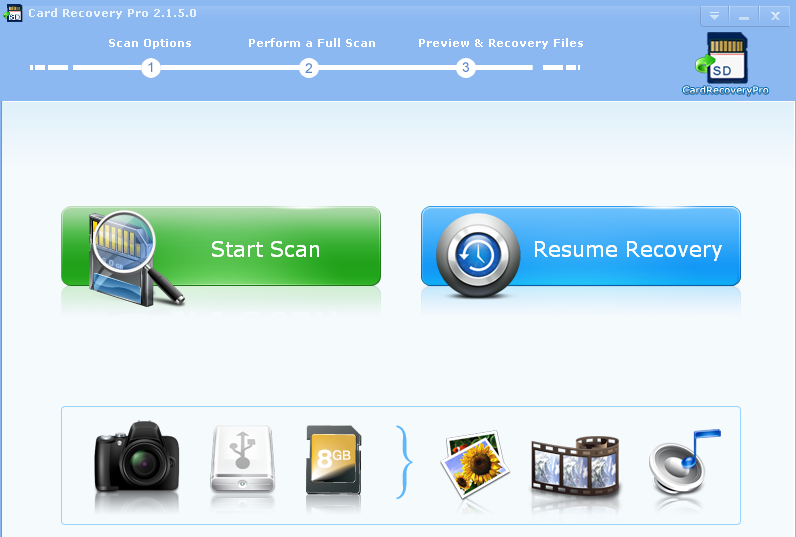 STEP 2 Run the CardRecoveryPro software. Click [Start Scan], specify the drive letter, file type and destination location. Then click [Next] to start the scan.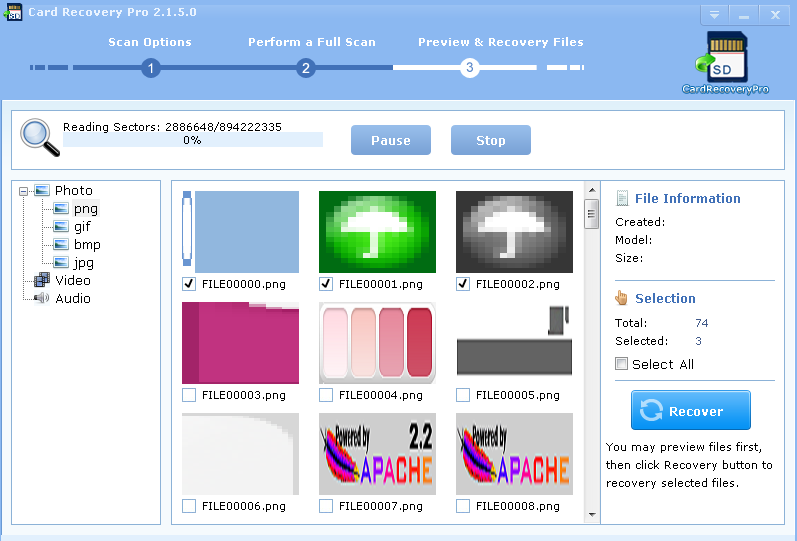 STEP 3 When the scan is finished, select the files you want and click [Recover] button to restore the files..