AVI, a multimedia file format, also called audio video interleave, is a famous video format that permits audio-with-video display at the same time in a container. The AVI format is widely used in video making especially in high definition movie clips.
The AVI files can get lost or corrupted when the hard drive or memory card is formatted or the contents are deleted. To fix this issue, you cannot simply go to search and take it back because the data are broken into pieces and separated in the storage drive.
Howeverm you don't have to worry. Actually, you can use a simple and professional recovery tool to retrieve the AVI files. Such tool is designed by IT professionals and are specialized in recovering data from formatted cards or hard drive. Its search engine will quickly find the deleted data from corrupted cards and bring them out in a cache folder; at the same time, previews will show for you to choose which file to be recovered. After the files are selected, the recovery will finish in several seconds; because the files are actually stored in a cache folder, all it has to do is to move the cache files to the destination folder you choose.
I will suggest you recover AVI files with CardRecoveryPro. It is easy to use but quick and effective in recovering. Just follow below steps to recover your camera card:
Step 1: download and install CareRecoveryPro on your computer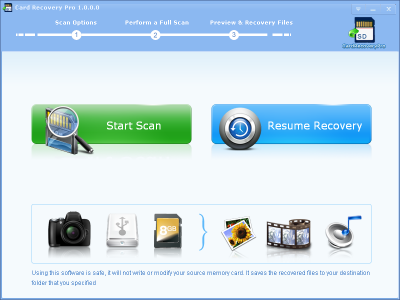 Step 2: run a scan with the program and preview the files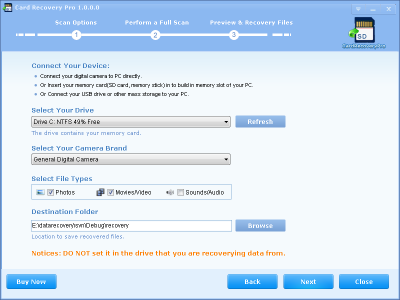 Step 3: Select the files you want to recover, or just Select All.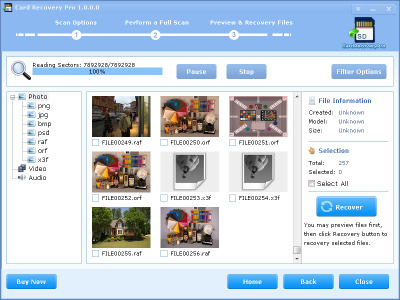 Step 4: Click Recover button to recover the chosen files.
Done! Your AVI files are recovered to the destination folder. Even you are a computer novice, you can catch up with above without difficulty.  So, if you have mistakenly formatted your drive or memory card, don't worry, get CardRecoveryPro to unformat it for you.