SD card is used by many people to store images, audios, videos, and other multimedia files safely and transfer data easily. SD card can be used by many digital devices such as camera, recorder, Mp3, Mp4, mobile phone, laptop, etc. But sometimes, improper use of SD card may result in serious trouble. Sudden power off or sinking in water may create an unreadable SD card.
If a SD card becomes unreadable, you will not be able to open it or backup the files from it. The card becomes dead, sometimes full. The partitions are broken and the computer just recognize it as a mass. In such case, a professional tool is needed to break into the card and get the partition reorganized.
CardRecoveryPro is a software designed specially for all kinds of mass storage devices, such as floppy disk, CF card, SD card and xD card, etc. It will scan and display thumbmails of the pictures and videos. You can choose what you would like to recover. The procedure is quite easy even for a computer beginner:
Step 1: download and install CareRecoveryPro-The best card recovery tool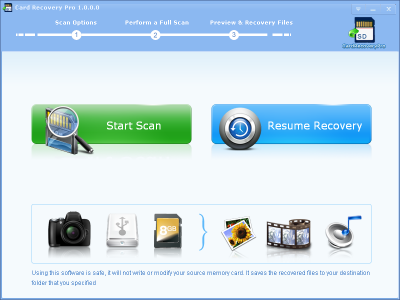 Step 2: run a scan with the software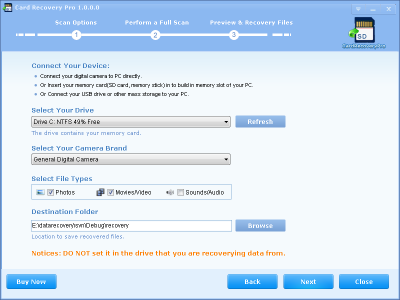 Step 3: Select the files you want to recover, or just Select All.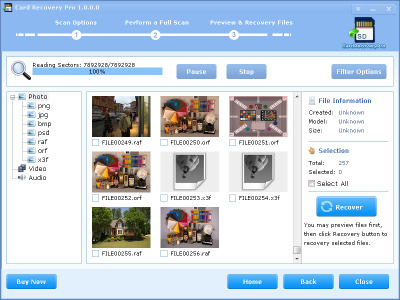 Step 4: Click Recover button to recover the chosen files.