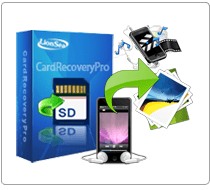 Files on sd card can be lost by multiple reasons, such as deleted or formatted by accident or mistake, suffered from virus infection or system corruption, and sudden power failure during the transfer from the device to computer. Worse more, what if the compact flash card is being corrupted or damaged that is inaccessible. In this situation, people do not need to find help from computer technician and spend much money, they can restore files from sd card by themselves by a few steps with a little money under the help of CardRecoveryPro.
CardRecoveryPro is a professional card recovery tool to recover lost photos, formatted data and deleted files from card cf and other memory cards. It is easy and safe to operate, and it is clear to check. It gives thumbnail screens for customers to have a better look at the recovery process. With the help of this recovery pro, there is no need to worry about the lost or deleted data, files, photos and videos, and people can just enjoy their life and find their precious memory back.
The following four steps tell how to restore files from sd card.
Step 1, double-click the CardRecoveryPro and open it.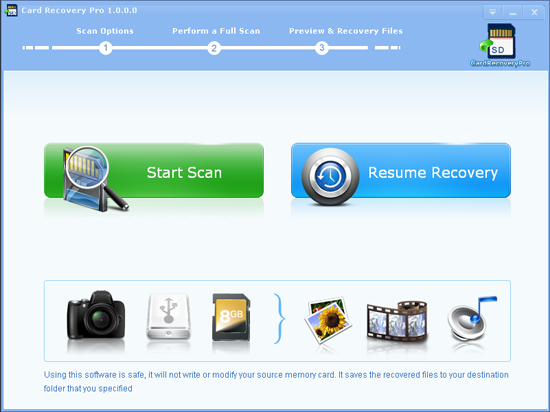 Step 2, connect the device and select the destination folder.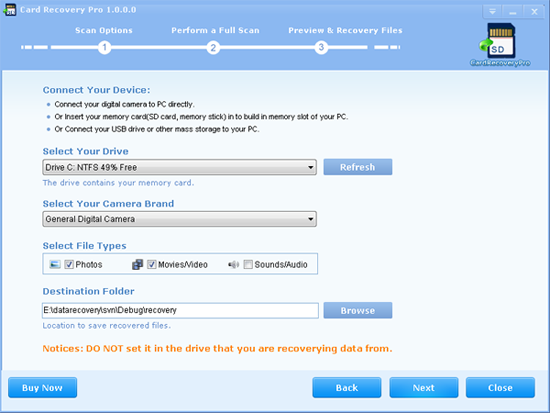 Step 3,scan and select the files you want to recover.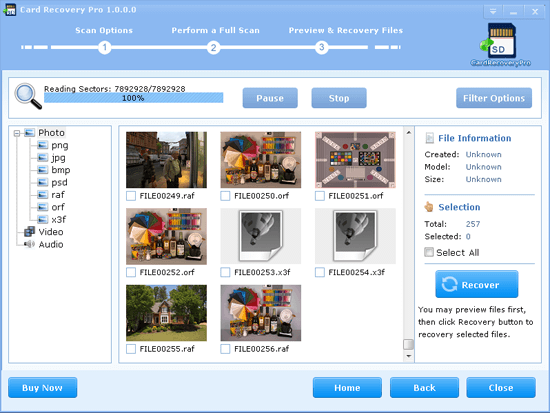 Step 4, press recover and get what you want.